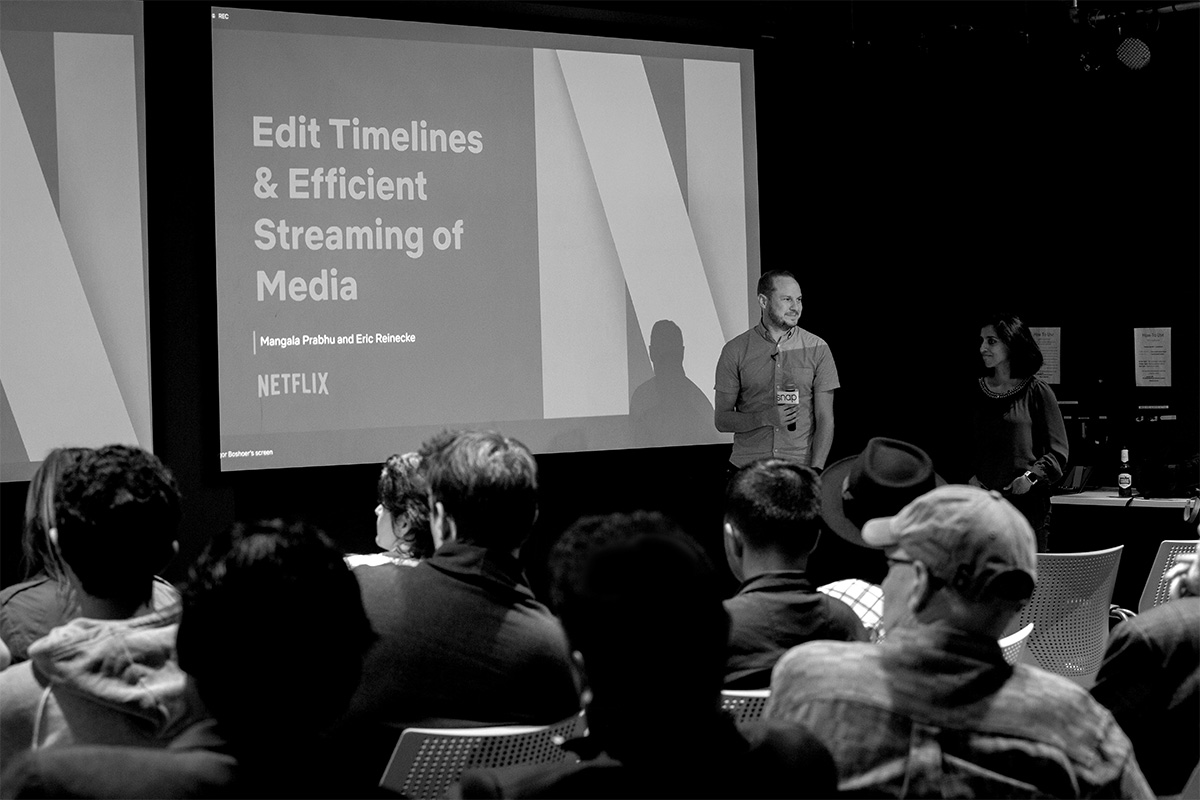 May 1, 2019
Netflix Behind The Scenes
---
There's more going on at Netflix than creating content: on Thursday, April 25th, Netflix software engineers took us behind the scenes to show us how they are changing the filmmaking industry and pushing the boundaries around production technology.
Netflix software engineers Mangala Prabhu and Eric Reinecke shared with us what Netflix is doing for production workflows. And when you hear from them, it's really no surprise that Netflix is an industry leader in the streaming space. Netflix has managed to develop a team and a culture that combines Silicon Valley technology with LA creativity, and the formula is clearly winning.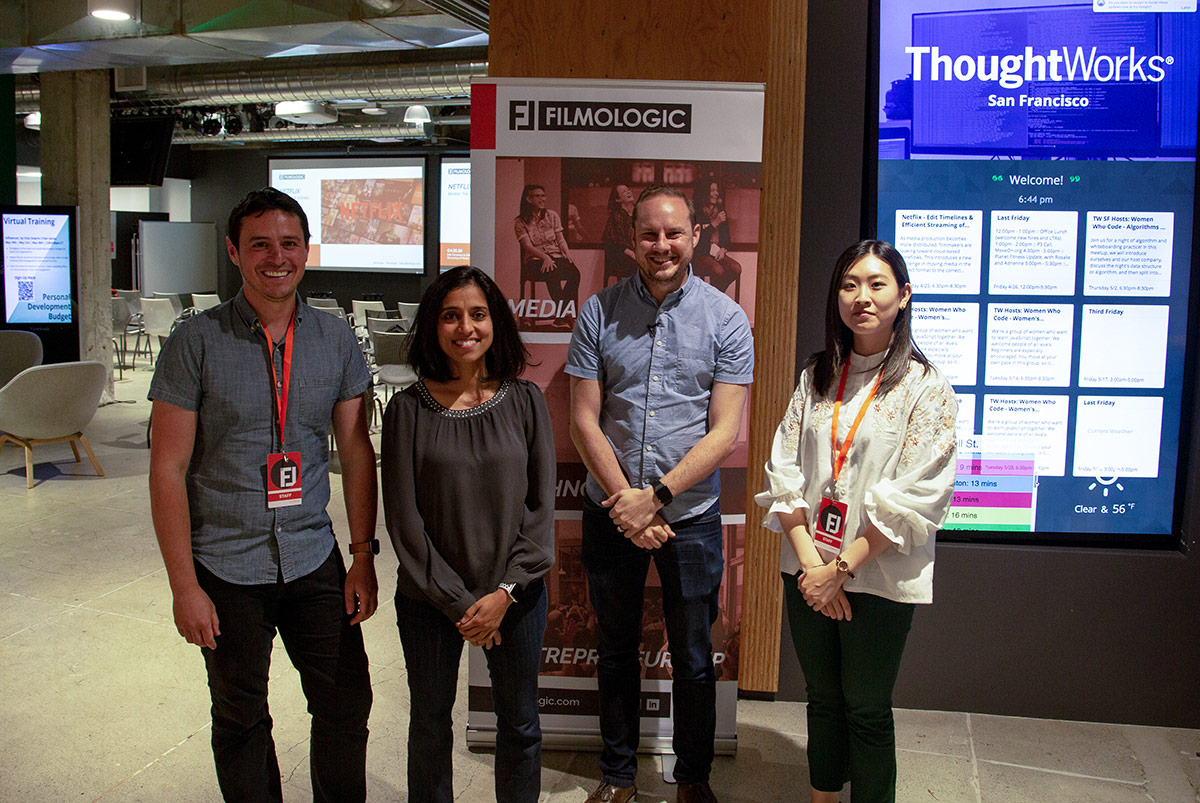 They are supporters of open source initiatives, including being big contributors to OpenTimelineIO. OpenTimelineIO is an open source API and format program. It was originally developed by Pixar, and with all of the big companies and individuals contributing to it, it has already greatly helped make it easier to manage editorial timeline information. Basically, it enables interoperability between different post production video editing tools.
Mangala and Eric also shared with us about a project Netflix has been working on called MezzFS, which stands for Mezzanine File System. The main use case of MezzFS is ability to mount cloud storage on user's workstations. It's a Python application that implements the FUSE interface with a number of proprietary features that have greatly improved the technology. For example, "replays" allow for quick insight into data access patterns and potential performance issues and "adaptive buffering" enables MezzFS to work efficiently on reading files with different access patterns.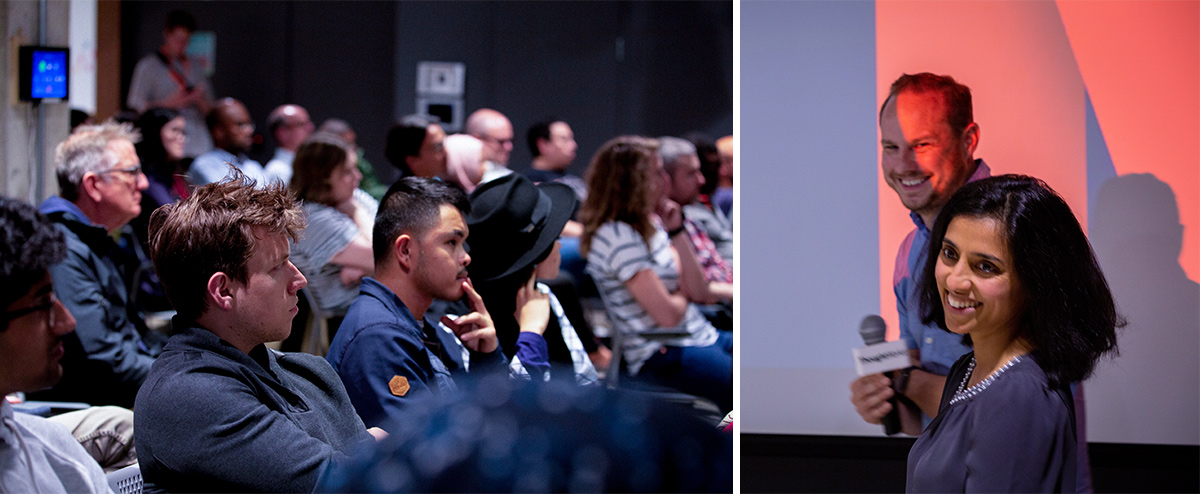 Having the chance to hear from people involved in the actual development and operationalization of these technologies was information and inspiring for everyone there. These are people and companies that are innovating and leading new developments in our industry – their vision and ability to implement made us all excited for the future of filmmaking and editing.
We need to send a big shoutout to our sponsors, Amazon Web Services and Thoughtworks, who made this event possible. Christopher Kuthan from AWS also spoke at the event to share about their media and entertainment offering. AWS M&E team have a prebuilt set of scripts that automate setting up media production workflows, so you can save time and accelerate your project. For more information, visit their Media & Entertainment Solutions Page.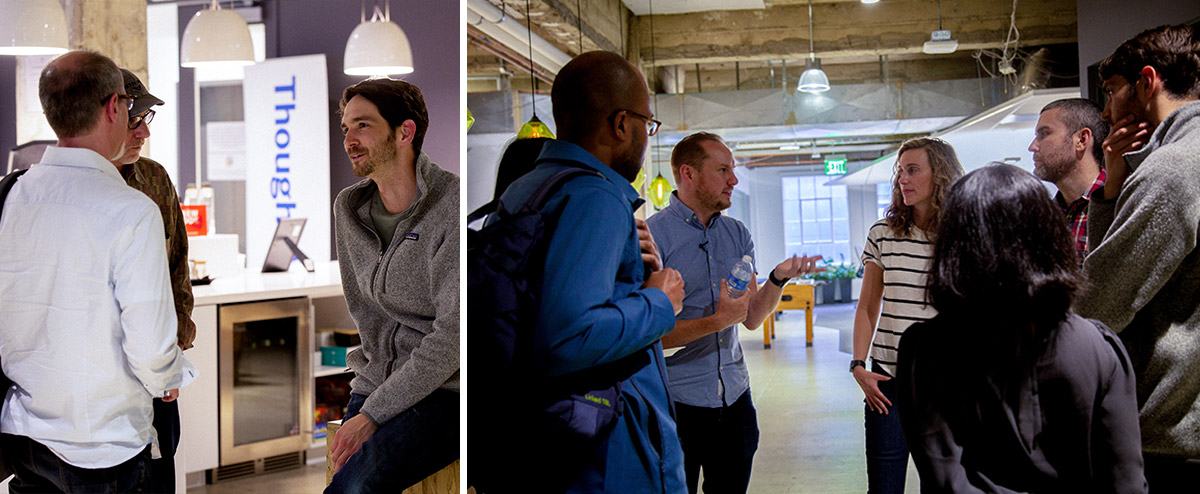 And, as always, thank you to the Filmologic members and other attendees who came to the event. We had a great turnout with great networking and Q&A for Eric and Mangala. It is always great to see so many innovators and creatives in one room together.
To stay in the loop with all of Filmologic's events and happenings, join our Facebook Group to get on the email list. You'll be the first to know about new speakers and events!
Slides:
Netflix - Edit Timelines & Efficient Streaming of Media